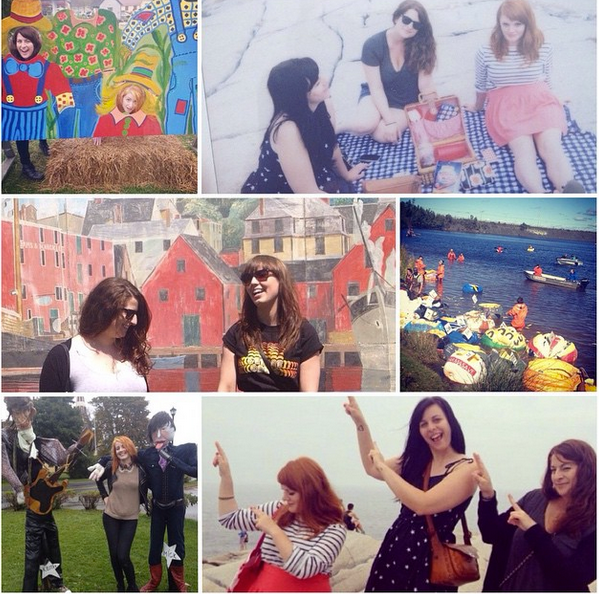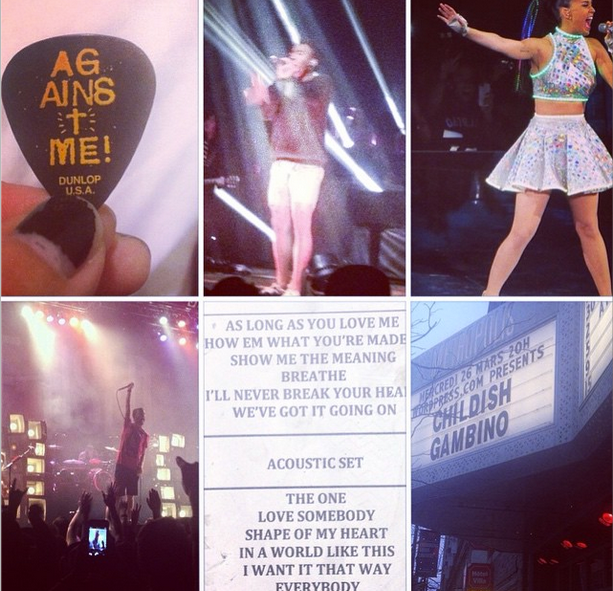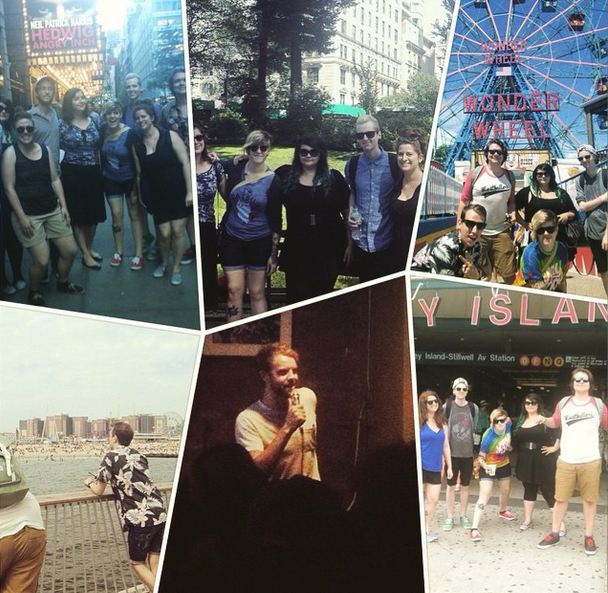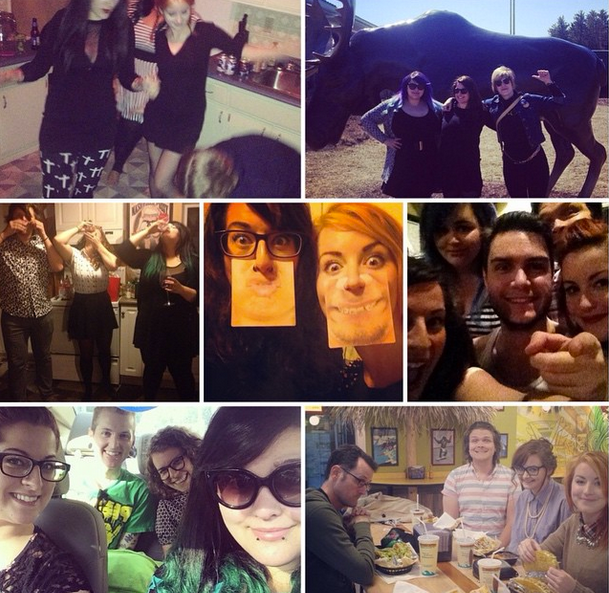 I feel as though this year has a definite division between the first half and the second half. Even just a quick look through my Instagram, you can tell that I was a lot happier/more social from July 1st onwards. I think it's a culmination of a few different things; being single for the first time in over 3 years, leaving a job where I wasn't as happy as I could have been and starting a new amazing job, and the creation of the local women-only message board which led me to meeting amazing new friends.
Some of this year's highlights:
First off, wit902 message board and all the amazing friendships, hang outs, and nacho dates that have happened because of it.
New York road trip with 10 of my friends where we saw Katy Perry, Hedwig and the Angry Inch with Neil Patrick Harris, went to Coney Island, saw a few comedy shows including Hannibal Burress and Brooks Wheelan, went to the Way Station and Barcade, hung out on roof top patios with gorgeous views of Manhattan, walked around DUMBO, went to the Metropolitan Museum, and more!
Got a job with the ECMA, meaning that I'm finally doing something in the music industry that I actually want to be doing
Ran in my first ever marathon - I just did the 5k but that was a huge deal for me!
Weekly Taco Sundays with my pals
Went to Montreal; saw Childish Gambino, went to IKEA, saw an opera for free, visited some Montreal friends
Spontaneous-ish road trip to Boston with some friends to live out my teenage dream of seeing The Used and Taking Back Sunday
Had some hilarious/memorable moments with code names
Finally saw Against Me! during Halifax Pop Explosion and got a guitar pick!
Weekly Thursday Nachos with wit902 girls
Saw the Backstreet Boys with one of my best friends
Went to my first pumpkin regatta and scarecrow festival
The first BarTop night
Went to monster trucks for the first time
Attended a flower crown workshop
Multiple trips to Peggy's Cove and Lunenburg
The biggest thing this year was how amazing my friends were; I strengthened a lot of my friendships and made a lot of great new ones. I also find that I've become a lot more confident and positive; I've been stressing about things a lot less, been keeping my cool under pressure a lot more, thinking less negatively about myself and situations. I'm feeling really positive about 2015!
Here are some resolutions:
Pay off my Mastercard
Go to LA
Read more
Share less of my life on social media/spend less time online
Be nicer to myself: be more active, sleep more (earlier, at least), less negative talk, eat healthier, take more time for myself when needed
Cook at least one new meal per week/spend less money on takeout
Go see more local shows of bands I don't know
Start a new musical project
Give less of my time to people who don't reciprocate or appreciate it
Give less second chances to those who don't deserve it
Here's to 2015!