Life has kind of gotten in the way of my bucket list (and also my less extensive summer bucket list), but I did manage to finally watch the Lord of The Rings: The Fellowship of the Rings.
The first time I tried to watch it was when it first came out, and I think I lasted about 20 minutes before walking out of the room, and then mostly swearing off any Fantasy/Middle Earth-y type stuff for the next 10+ years. So I decided to finally give it another shot, especially since it's on the AFI Top 100 list.
And I have to say, I still wasn't terribly impressed. I understand how big of a cultural impact its had, and that it's obviously well received critically, but I just couldn't get into it; there was nothing making me invested in the characters or story. I'm not sure if it has something to do with the fact that I accidentally watched the Extended Version without realizing it, but I really didn't find it all that interesting and thought a lot of the CGI was really poorly done.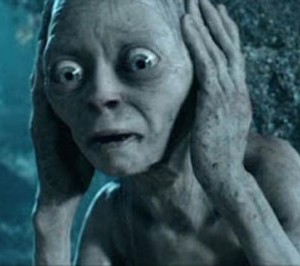 I'm still going to finish the trilogy because I can't not now that I've started it, but I'm definitely seeing out the theatrical versions instead of the extended this time.
My inability to enjoy it makes me question whether or not I should bother watching Game of Thrones since I kind of lump them in together. Does anyone not like LOTR at all but like GoT? Is it worth it?
In other news, we're leaving for NYC in just a few days! I'll get to see Katy Perry, Hedwig and the Angry Inch on Broadway, visit Coney Island, and finally spend more than one night in NYC! And all with 10 of my friends! I'm so incredibly excited.
Once I get back home, I'm going to try to cross off a few things from my summer bucket list (it's mostly a lot of really simple things like trying out a few new restaurants in town, having a picnic, going to the drive-in) but I really want to do some cool things so that it doesn't feel like I've completely wasted the summer.
Here's to an exciting August!