I may have originally claimed that my New Year's Resolution was to save money and pay off my credit card, but there are just too many good shows this year, and my friend is too much of an enabler, which is how I have found myself purchasing both tickets to Katy Perry and Childish Gambino on my already overly used credit card.
My queen
A year or so ago, a few of my friends and I had promised that as soon as Katy Perry would announce her next tour that we would do everything in our power to go see her live. Which is how we ended up buying seven tickets to her show in Brooklyn in July. This means that I'll be crossing off a few items at a time - Katy Perry, New York City, and hopefully Broadway. (We're trying for Hedwig and the Angry Inch - we'll see how that goes!)
The Childish Gambino concert was a very spur of the moment thing tonight, but I can assure you I've been wanting to see him for quite a while as well.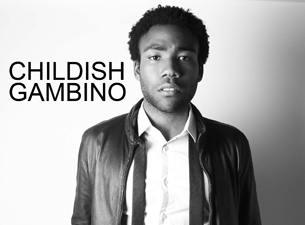 2013 may have been my year of spontaneous trips to Europe, but I think 2014 will be the year of concerts and road trips, and I am very much okay with that.
If you could see anyone live, who would it be?