Or have the movies come to you, as it worked out.
I had made a goal for myself to watch at least 3 of the AFI Top 100 Films during the Christmas holidays, and although I didn't actually succeed within that time frame, we've had a lot of storms since New Year's, so I ended up spending a lot of time at home in front of the TV (which I'm most definitely not complaining about!). The second day back from work we had a giant snowstorm (definitely the biggest I've seen since moving here 6 years ago), which ultimately shut down the entire city (no busses, no cabs, restaurants and grocery stores closed, even the cops were staying off the roads unless of major emergencies), and this weekend has brought on some really heavy rains - perfect movie watching weather!
After all was said and done, these are the AFI films I had the chance to watch over the past few weeks: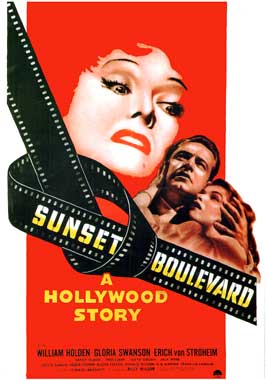 Out of all of these, I'd say I most enjoyed Sunset Boulevard and The Godfather. I made the mistake of watching Sunset Boulevard before getting ready to go out for New Year's Eve, which, although the film was fantastic, was not exactly a smart move on my part. It's not exactly a "put you in the mood to party" type of film.
It was a little strange watching all of these (with the exception of Sunset Boulevard) because they're already so ingrained in pop culture, that I felt like I had already seen all of them before. Hell, I had even been on the Indiana Jones ride at Disney World when I was a kid! I'm glad to finally be able to actually cross them off the list of movies I've seen, though, and get one step closer to understanding any and all pop culture references.
Have you seen any of these before? What was your favourite? Is there any big culture phenomenon type film you haven't seen yet that you really want to? Let me know!